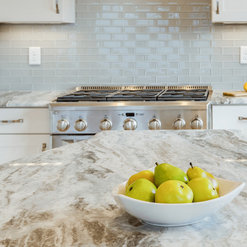 The kids were finally asleep and I meandered into the kitchen.
The next day was baking day, and since we do sourdough bread that needs some extra time to do the whole "natural leavening" thing, I decided to make the dough so it could rise while we slept.
However, before getting all the flour out and the starter and bowls down from the cabinet, I do what I always do before I make bread:
Clear the counters. Wipe them down.
It isn't lost on me that in order to do something well, you have to clean up the clutter first.
I mean, you don't technically have to, I guess. You could just put the ingredients down and around the dishes that need to be put away and the garbage that didn't make it to the trash can yet.
But baking that way is stressful– it takes twice as long and adds way more problem-solving. Good luck not having to move 1,000 things to get to the measuring cups with doughy hands. It seems like the more you avoid cleaning, the more mess you actually make.
As I was wiping the counters down, it dawned on me.
Parenting well requires the same kind of effort.
People didn't tell me that parenthood is basically re-realizing all the triggers you have carried from childhood. Maybe you were braver than me, or smarter than I was, but as I turned into an adult, I just kinda stuffed these memories and triggers away, thinking that since I was "grown-up," I didn't have to deal with those pesky thoughts and feelings anymore. I dug a hole and buried them deep, people.
So imagine my surprise when, as a parent of small persons, I find those thoughts and feelings resurfacing, cluttering up my mind and meddling in my own emotions… all while wanting to help guide my own kids through how to handle their own big feelings and hard things.
(It doesn't help that I have a hard time just letting their feelings be THEIRS instead of turning them into mine as well… #workingonthat.)
I'm guilty of wanting to make them and shape them into what they should be– when I'm finding I have no room to do it well. My own clutter and junk are in the way.
Right now, I'm in the midst of reading about feelings and parenting and re-parenting. I'm hearing things for the first time about how to actually handle feelings– both my kids and my own– instead of stuffing or shaming them away.
I actually had a bit of an epiphany about feelings and circumstances and Sovereignty the other day. But I'm still processing that; hopefully, it will find some words and come in another post soon.
This week, I simply want to lay the groundwork for that bigger thought by encouraging you, whether you are a parent or not, to analyze what mental and emotional clutter is making it harder to accomplish what you need to.
Throw away what what doesn't serve you anymore. Clean up and put away what you need.
It's the only way to have room for what is most important now.
❤
The Big Four

imagine: A big part of imagination for us is doing something creative… and this week we started a new handicraft! E has been wanting to work with knives and carve stuff… and I'm just not ready to jump into wood blocks and super sharp objects with littles around. So, we got some fun clay tools and handmade soap and began soap carving! It lays a good foundation to both wood working and sculpture for the future, and is useful now– because we like to wash hands a lot around here! Might as well suds up with a cute elephant, rights?
encourage: I've recently discovered Dr. Becky at Home on Instagram. Although I don't agree with everything she says, her work and words has brought soooo many ah-ha moments for me recently. I've walked through some of the things that she has suggested with some "big feelings" over here, and am amazing at how they are starting to reshape the conversations I'm having with myself and with my kids– especially my oldest right now. If you haven't checked her out, please do! I'll link her here!
https://www.instagram.com/drbeckyathome/
educate: If you have kiddos who might be interested in soap carving, I'm going to drop some helpful links that might get you going. You can totally do the soap carving with the things that are mentioned in the videos themselves (paperclips, etc.), but my kids just LOVE tools and I know I'm going to use them for clay in the future. A lot of the videos call for Ivory soap because it's soft, etc., but I opted for a natural handmade soap because we do our best to stay away from synthetic stuff over here. So, here you go! Stuff is hyperlinked below!
The tools we got
Soap Carving video: Teddy Bear, Butterfly, & Turtle
Soap Carving video: Bunnies (this video is my girlie's goal for spring)

enjoy: Bouncing off of the Bernie meme from last week, I did my own homeschool mom version of the "kombucha" lady meme. I'll go ahead and drop it here, for those who haven't seen it.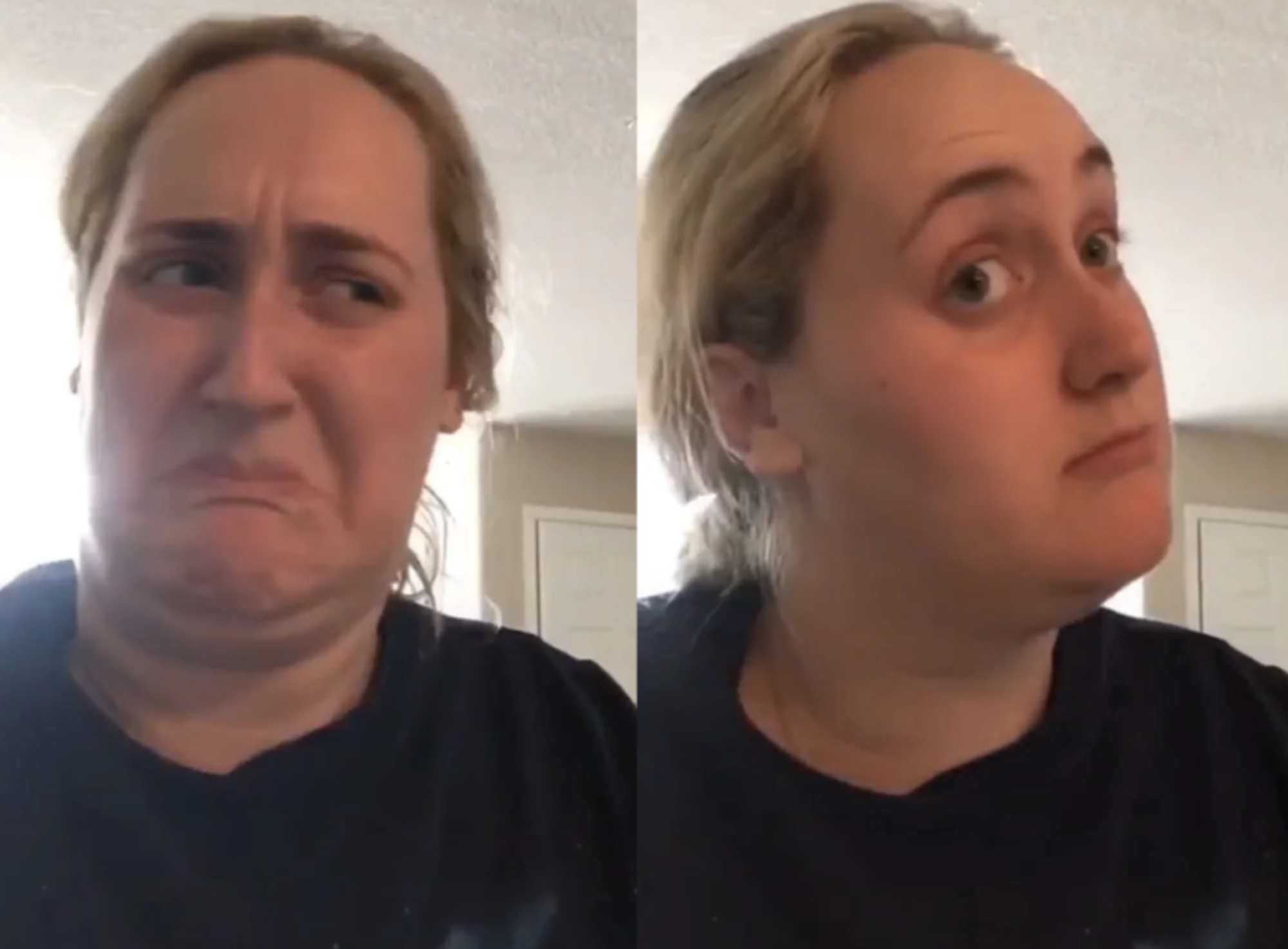 Here's my version from this past week. 😂