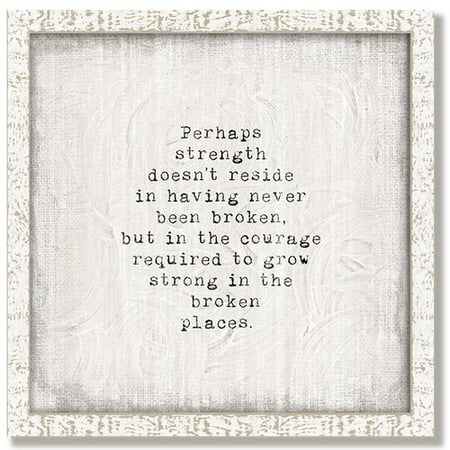 I have broken places.
⠀⠀
And since you are a fellow inhabitant of earth alongside me, I can pretty much guarantee that you have broken places, too.
⠀⠀
I can pinpoint to several places as a child, as a young adult, as a wife and mother, where I felt myself snap. Felt the break in my soul. Experienced moments where I knew I wasn't going to be the same once the acuteness of the pain subsided to an ever-present ache.
⠀⠀
God doesn't ask us to not break. He doesn't ask us to be self-sufficient. Nowhere in the Bible does it say "thou shalt pull up thyself with thine bootstraps."
⠀⠀
It is the opposite. He says He will be our strength. He says He will make beauty from ashes, because He knows we will not walk this planet unscathed. At times, our hopes will burn. Our dreams will go up in smoke. Life in this fallen world will set our expectations up in flames.
⠀⠀
But our Father promises Beauty.
⠀⠀
Not just in spite of the destruction, but He will take those cinders themselves and repurpose them into an amazing gallery of Redemption and YOU will be His Masterpiece.
⠀⠀
Here is to you. Here is to me.
⠀⠀
Here's to courage to rise from our broken places today…
⠀⠀
and everyday.
(Originally posted on social media, 1.31.19)