With October in full force, Halloween will be here before you know it! We typically do more fall-themed things in general vs. "Halloween specific," but it is fun to pull out a couple of specifically themed things for this month.
If you have it, that is…
The only Halloween decor we have is the leftover spider rings and webs from my son's arachnid-themed party last week, ha!
Instead of going out and buying things, it is a perfect time to apply those handicraft skills, both in ourselves (hi there, Mother Culture, looking at you!) and for our kids.
I wanted to take a moment to compile some themed ideas for the 31st that– in my opinion– harken to some of the "authentic" handicrafts that most Charlotte Masony people recognize… versus toilet paper holder Frankenstein construction paper projects. (Note: if you like those, do those! No judgement here, I promise!)
Anyhoo, let's get started!
Cross Stitch
I love several of the different cross stitch ideas that open when you click the pic below! What's great is there are several simpler ideas for those kiddos, like mine, who are still learning the basics of stitching.
Origami/Paper folding
If you are familiar with tradition Charlotte Mason handicrafts, you know that she advocated teaching/learning "paper sloyd." Paper sloyd uses simple tools to measure, cut, and construct things from paper and cardboard.
Origami captures the same spirit without the cutting… and if you currently have several books going at once, you will need just as many bookmarks. These cut little bats are just the thing to add some enchantment in an unexpected place— your page corners.
Click the image to snag the instructions. (This instruction will be true for each handicraft, btw.)
Sewing
Isn't this garland just so cute?! The Etsy shop that offers the patterns for this banner has so many other cute ideas for decor, too. The best thing for me is that you don't have to use them on a garland if you don't want to. They can act as little ornaments, or can simply be made into palm sized toys for play. So fun!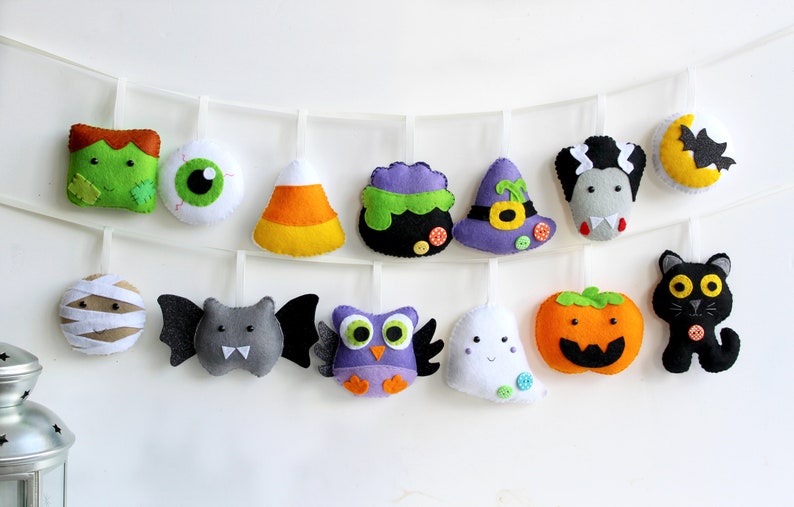 Carving
When most Mason families talk about carving and handicrafts, they mean wood… but aren't pumpkin just perfect for practicing these basics? I think so! Tackle a big pumpkin or lots of small ones!
Painting
Just like pumpkins are great to carve, they can also make pretty awesome canvases to practice painting skills on. In fact, I have fond memories of my living room when I was little, being covered in painted pumpkins. My grandfather had a fruit and vegetable stand, and during this season, my parents would hand paint hundreds of pumpkins for people to buy from him at his stand! It's one of those things that you didn't realize at the time would be one of those nostalgic memories that would make you smile in remembrance decades later.
I've included a dual carved/painted idea here, but the sky is the limit: characters, landscapes… whatever floats your boat! (I think an Edgar Allan Poe pumpkin would be fun, surrounded by smaller raven and black cat pumpkins!)
Crochet
For those kiddos (or mommas!) learning and practicing the skill of crochet, these little imaginative play puppets looks so cute! They would be fantastic to pull in for narration after some seasonal read alouds! The best part is, the pattern for these puppets are free! Just access by clicking the photo below.
Baking & Decorating
Obviously baking and decorating are two different skills, but I'm lumping them together here because they cross apply so often. For beginning bakers who might not be ready for piping, etc., this pumpkin sheet cake is easy to make and would make a fun addition to any poetry tea time!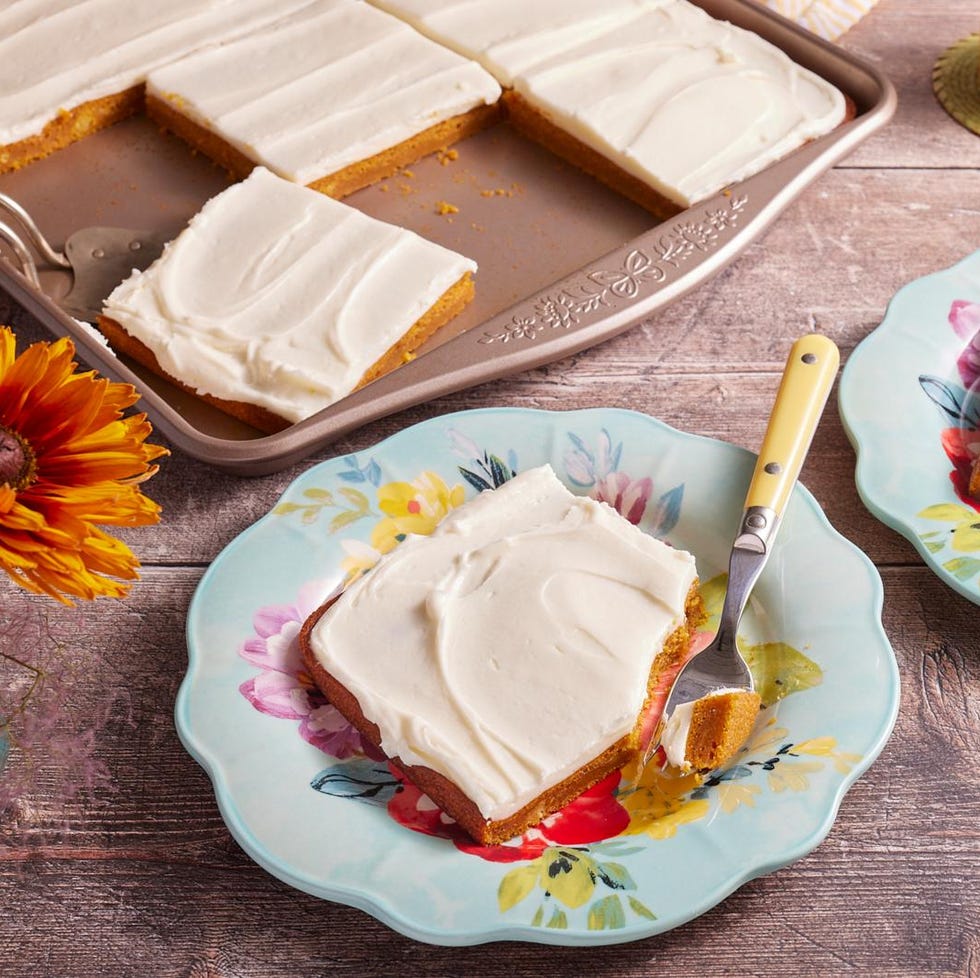 The recipe linked below is all about making this cake from scratch… but I'm assuming that if you are more of the pre-fab boxed cake type, you can simplify it a smidgen. However, I think this cake offers perfect practice for more advanced/fine piping! Check out the intricacy of the spider web! So cool!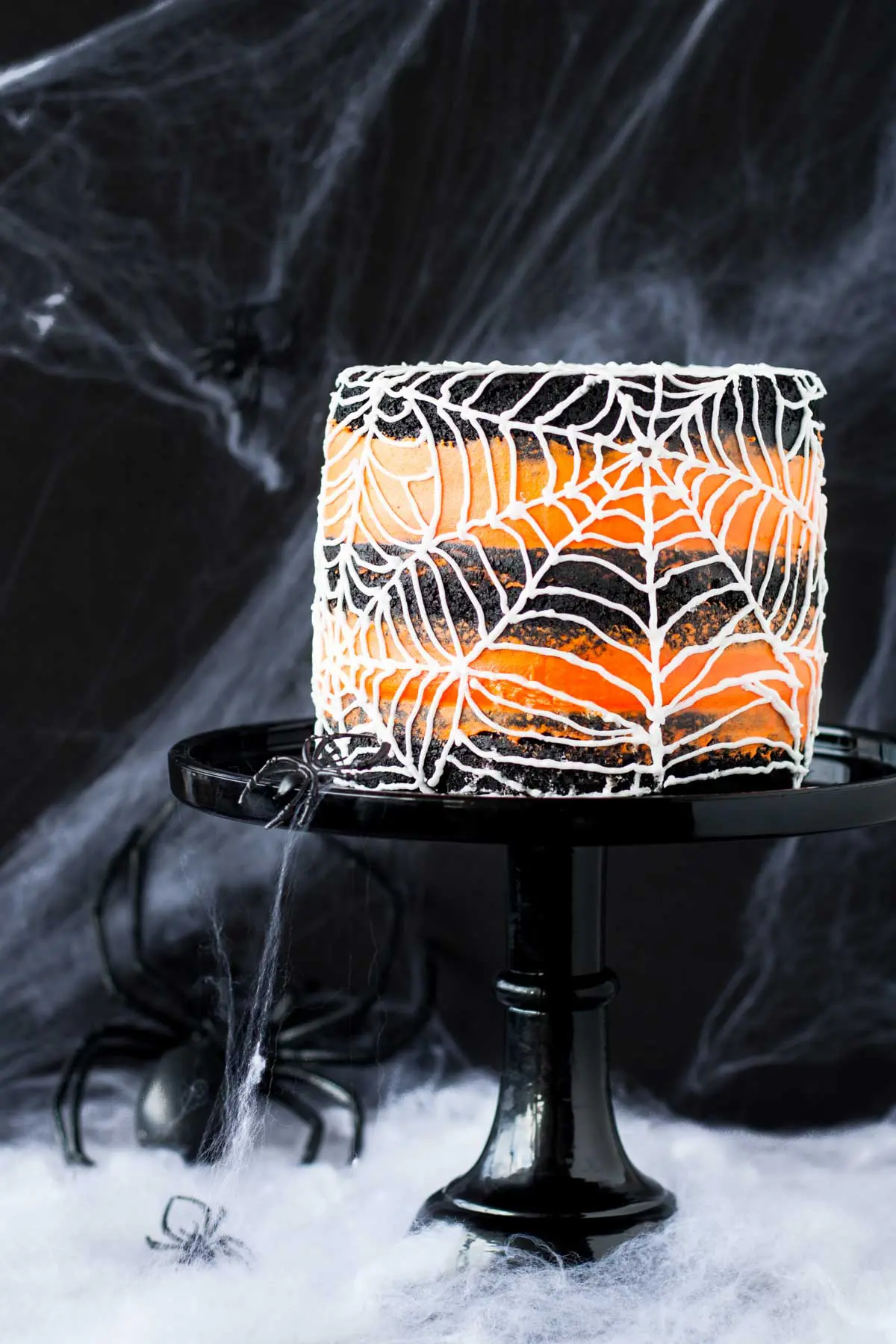 Other options (aka Non-handicraft, ha!)
As much as I love handicrafts, I will fully admit to not having them work so well for younger kiddos. I have a 3 year old that doesn't have the fine motor skills to truly attempt to decorate cakes or sew a stuffie… but she simply loves to color and hang up her pictures on the string on the wall down our hall.
If you can't quite squeeze a new handicraft in before Halloween (or simply like to color during read alouds), no worries! Click on the button below to download and print 2 free Halloween pictures for those in your house to color.
If you are wanting even more sheets, or even want to print your own coloring book, head over to my Etsy shop and snag 50 pages of print outs for you to use! It's normally $2.50, but use this coupon code and get another 15% off. 🙂
Here's to weaving in imagination and enjoyment into all of the education and encouragement we plan and do with our families this month!
***
For more Halloween-inspired fun, including school day plans, check out the links below!